【The three games that were not expected to win the grand prizes!】"FAIRY TAIL" Original Game Contest Results!!!!
Release date:

Mar 27, 2023
"KODANSHA is currently holding a contest for 10 million yen to create a game, right? I want you to make an original game of "FAIRY TAIL"! I will pay 10 million yen out of my pocket!"
The "FAIRY TAIL" original game contest began with the shocking words of Hiro Mashima, who came to the KODANSHA Creators' Lab one day out of the blue.
This unprecedented attempt to "have the original creator pay for the financial support with his own money" received a lot of positive feedback from indie game creators, fans of the original work and anime, and the game media.
We would like to thank all the indie creators who sent in their proposals for the many submissions.
All of them were challenging and full of love for the original works.
After a long wait, we finally decided on the Grand Prize winner.
Today, we are pleased to announce the results of the competition, and to our surprise… we had another unprecedented situation where three works were selected for the Grand Prize, instead of the one that was scheduled to win. ……!
So without further ado, let us announce the winners!
FAIRY TAIL Original Game Contest
Grand Prize winners (3 groups)
After the contract is signed, Mr. Hiro Mashima will provide 10 million yen and KODANSHA will provide another 5 million yen in support, and the editor in charge will provide full support until the completion of the game. Specific details of the game will be announced around September this year (2022). Please look forward to further announcements!
The creators' names are listed in no particular order.
---
"Pop"
Twitter account
Pop|Ganbaru zoi-kei game creator (@twt_paul)
Representative works
"10-player PvP – Archery Battle Online" (iOS/Android)
Title Name
Birth of Magic
Genre
Magic creation action
Comments
I am very honored to have received this award!
This game is about creating magic, adventuring with that magic, and battling against players from all over the world.
Since we have been given this opportunity, we would like to respect the original work, but at the same time, we would like to make it an indie game with strong characteristics.
We want to make it the best game where you can fight with the "strongest magic I've ever thought of!", I hope you can look forward to the release of this game.
---
"Gino"(ginolabo)
Twitter account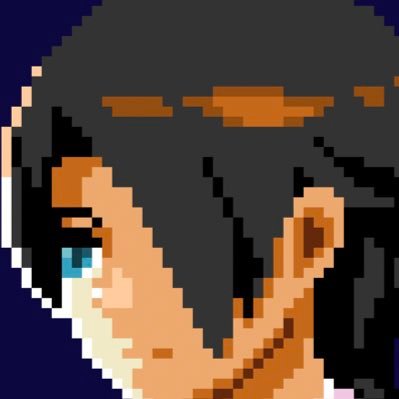 Gino (@gino_igc)
Representative works
"SOULVARS" (iOS/Android)
Title Name
FAIRY TAIL DUNGEONS (tentative)
Genre
Rogue light RPG
Comments
It is a great responsibility because Fairy Tail has many fans all over the world, but now that you have chosen me, as a FAIRY TAIL fan, I want to enjoy it as much as I can and create a game that only I can make!
I aim to create a game that can be enjoyed over and over again with its fascinating characters.
---
MUKI-MUKI MUSCLE TRAINING COMPETITION
(tiny cactus studio + Masuda Tarou + ChoOK)
Twitter account
tiny cactus studio(@tinycactusgame)
Tarou Masuda (@succeed_msd)
ChoOK (@veryOKjp)
Representative works
"BATTLLOON" (PC/Nintendo Switch™)
"SHOFOODS" (PC/Nintendo Switch™)
"PHRASEFIGHT" (PC/Nintendo Switch™)
Title Name
FAIRY TAIL: Mages' League (tentative)
Genre
Multiplayer, Super MUKI-MUKI MUCHI-MUCHI Magic Beach Volleyball Game
Comments
Chief: "I am truly honored to have been selected for this award. Together with Mr. Mashima, I will create the most fun competitive game!
Employee A: "I devised this project to take advantage of the physical beauty of the mages with fairy tails. We aim to create a game in which the characters shine at their best!"
Employee B: "Are you doing muscle training? Even in game production, muscles never betray you."
---
Message from Mr. Hiro Mashima after the contest
After the selection process, I am thrilled to see so many strong and ambitious works.
As a result of the selection process, we were unable to narrow it down to just one work, so we selected three works. Of course, the amount of prize money for the three works was also the same, and it will come out of my pocket (laugh).
I selected all of them based on the criteria that I would like to play them or that I think the fans would be pleased with. I am looking forward to seeing them completed and delivered to you.
I am looking forward to seeing them completed and delivered to you all. 
There were also many interesting works among those that did not make the cut this time, and we were able to come into contact with a great deal of talent.
Thank you to all the creators for participating.
I hope we can do this kind of project again someday!
Once again, thank you very much for all the entries.
Please keep your eyes on "FAIRY TAIL" and the future development of the KODANSHA Game Creators' Lab.
KODANSHA Game Creators' Lab Administration Office